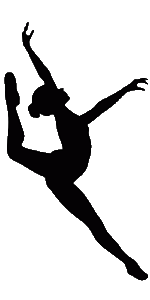 Serving Spicewood, Lakeway, Bee Caves, Dripping Springs and Marble Falls
2021
DRILL
Welcome to Body Lab!!
Where we experiment with the science of movement.
​
Owner, Heather O'Hara, has been instructing and training prefessionally for 28 years all over the United States....from Las Vegas to New York to finally returning to her college roots in Austin TX. Heather, a former Radio City Music Hall Rockette, has competed in Ms. Fitness USA and World competitions, developed nutrition programs for Bally's Total Fitness in New Jersey, conditioned and taught aerial trapeze for Celebrity Cruise lines and more. Heather's thirst for building lifelong industry relationships is equally matched by her appetite for the Austin dance community. The Body Lab's core focus is on technique-only training in dance, aerial fitness, flexibility and overall conditioning of the dancer body.
Dance
Aerial
Jazz
Technique
Ballet/Pointe
Tap
Commercial Dance
Drill Team
Hip Hop​
Contemporary
Improvisation
Stretch/Flexibility
Yogilates/Pilates
Ankle Strengthening
Musical Theatre​
AERIAL
Various classes in Trapeze, Silks, Lyra and Cube. Must attend Conditioning classes before Elements class. Adv Aerial Classes have Opportunity to perform in yearly Christmas Spectacular and/or LTHS Cavalettes Spring Show
CONDITIONING
STRENGTH
Yogilates with a combination of Pilates mat and basic yoga poses. Dancer Boot Camp Conditioning using body weight and light equipment to increase strength, balance and vertical jumps and NEW
Cardio Kickboxing
Yoga Flow and Power Pilates
Conditioning-Strength