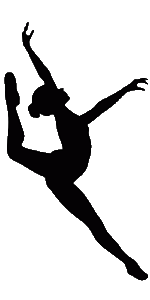 Serving Spicewood, Lakeway, Bee Caves, Dripping Springs and Marble Falls
2021
DRILL
Summer Intensives will be according to age and

ADVANCED

only.
Daily/Nighly Classes are for ages 13-Adult
***ages 10-12 by invitation/evaluation ONLY for nightly classes.
ADV Dance Tech ONLY

June 20-23 & July 18-21
Ages 8-12
9am-12pm ($180)
Technique, Statue Stunts, Hip Hop, Conditioning, Flexibility & More
Hip Hop Jam
July 11-13
Ages 8-12
10-11:30am ($80)
Drill Team Tech-

June 20-23 & July 11-14
9am-12pm ($180)
Take from a former Radio City Rockette, LTHS Cavalette Officer, UT of San Antonio Dancer, Texas Tech Pom Squad Member and the current UT of Austin Dance Team Director!
Adv Technique, High Kicks, Pom, Hip Hop, Flexibility, Turns, Jumps and Progressions, Mock Audition & Q & A!
Advanced Dance/Trapeze Tech

-July 18-22
Ages 13 & up
9am-1pm ($250)
ABT Ballet, Musical Theatre, Jazz, Contemporary, Improv,
Hip Hop, Statue Stunts, Conditioning, Flexibility and our
NEW! Tri-Core Trapeze Class
tri-core Trapeze Fitness-




EVERY TUES/THURS 11am-1pm, THURS 5pm-7 SAT 10am-12pm




(unless Holiday weekend or conflict with summer intensive..please check schedule. First hour will be required for all beginners to learn basic safety and elements for total 4 classes. Once basic elements are mastered you may attend second hour)
Ages 13-ADULT
(Drop in Rate, SCC or UNLIMITED TECH1, 2 or 3)
This class uses professional low swinging Trapeze for a complete workout. Increasing cardio, core and full body strength.
TRI_CORE BOOT CAMP
June 27-30 9:00am-10:30am ($100)
TRI_CORE BOOT Camp Weekly Class

Every Tues 4:30pm-5:30pm
Ages 10-Adult
This Boot Camp uses a combination of strength, plyometrics, core, cardio, muscle endurance, flexibility and functional movement patterns to give you the ultimate circuit workout. You get EVERYTHING you need! We use jump ropes, medicine balls, boxing, yoga-pilates, core strengthening, upper-lower body exercises and more! great for people who want that summer weight loss or athletes who want to increase agility, balance and power. We promise you, this camp won't disappoint.
NEW!! Essentrics Fitness
June 27-30
Session 1 Advanced Stretching 1 hour 9:00am-10
($60)
Session 2 Begginer Stretching 30 min 10:00am-10:30
($30)
Instructor: Gay Dippel
PUSH INTENSIVE by Quinton Weathers
BODY LAB