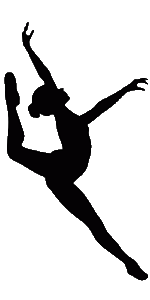 Serving Spicewood, Lakeway, Bee Caves, Dripping Springs and Marble Falls
2021
DRILL
UPDATE: June 14, 2020
We want to assure you that we take the health and well-being of our community, families, and staff very seriously. Like you, we're closely monitoring the quickly developing effects of the Coronavirus (COVID-19) pandemic.
We've been watching the numbers over the past few weeks and after what we've seen this past weekend we've decided to hold off on upping our total numbers of dancers attending in studio classes at this time.
I know everyone was looking forward to and excited about adding additional nights to attend in studio classes and so were we. I hope you all understand the reason for this decision as we closely monitor the pandemic and will continue to keep safety as our greatest concern.
As you are aware our classes have been running smoothly and will continue this way until we feel it is safe for us to take the next step.
If you received an email last week about adding additional classes, you should receive an update email later today. The additional in studio classes will continue to be added and will follow the maximum number allowed at this time (8 dancers). SIGN UP HERE
Thank you for supporting us and all our decisions as we take this one day at a time safely for our families, dancers, and staff.
We will continue our current protocols we have put in place in order to reopen. We will no longer require 15 minutes in between dancers using the restroom. However, we have provided disposable toilet seat covers that we suggest dancers use along with provided signs regarding washing and sanitizing hands before heading back into class. Please read over our current HEALTH & SAFETY STANDARDS.
We will continue offering all classes on zoom so if you are unable to attend or are not scheduled to attend in person, you may still take your desired classes online live.
​
ADDED IN STUDIO CLASSES STARTING MONDAY JUNE 15th: we are working on adding a few of our zoom only classes to in studio option and will get that out to enrolled students as soon as possible. CLICK HERE TO SIGN UP FOR THESE ADDITIONAL CLASSES IN PERSON
​
UPCOMING INFORMATION: We plan to continue with our current June schedule for the month of July in hopes of the following additions/changes for in studio classes: Hip Hop, Beginner Tech/Jazz, Ballet, silks classes and Intro-Intermediate Aerial/Trapeze classes. Current members who signed up for July, we will continue your June class selection and June membership UNLESS we are notified. Please let us know if you need to suspend membership for July and do not wish to attend in person classes. MORE INFORMATION COMING SOON!
​
​
​
May 2020
Dear Dance Families, LTJJC & members,
First and foremost, we'd like to thank you for sticking with us these past few months in these trying times. We appreciate your support and patience as we continue to make adjustments in order to get back to business as usual. Body Lab/LTJJC (O'Hara Dance & Fitness LLC) is committed to the safety and well being of all our members. It is our top priority to continue to provide instruction to all our members safely as business starts to re-open. BODY LAB has decided to begin our summer session JUNE 1st (instead of our original summer start date June 8th). LTJJC plans to go back to their previous schedule starting May 18th. Please contact ELLIOTT O'HARA for LTJJC information regarding gym classes at location.
We have been working diligently on a newly revised summer schedule for JUNE to allow limited dancers in studio classes safely. We know many of you may feel uncomfortable attending in studio classes at this time, therefore we are going to continue providing our entire schedule online live with zoom.
We've tried to explain in as much detail as we can in regards to how we will allow this safely.
WHO WILL BE ALLOWED TO ATTEND IN STUDIO CLASSES
With careful consideration, we feel it's best to only allow ages 12+ to attend in studio classes at this time. However, we are allowing you to attend private lessons with any Body Lab staff. Please contact us for more details. Ages 3-6 please click HERE to view our amazing online live classes we are offering. We hope you all understand and will continue to attend our zoom online live schedule for June. We will still need you to fill out our new enrollment form in order to save a spot in our zoom placement.
HOW MANY STUDENTS WILL BE ALLOWED IN STUDIO CLASSES
It was a tough decision deciding how many dancers we were comfortable with in the studio at one time. We feel it is more manageable to only use 2 studios for dance classes and 1 for LTJJC and allow a maximum of 8 students in each. The way our studios are laid out with no common areas in between, each studio will have its own entrance for your block of classes. Classes are blocked together by grades providing multiple styles so dancers stay for a longer period of time in order to minimize the amount of dancers arriving in our parking lot and lining up on our 6' arrows at the same time.
HEALTH & SAFETY STANDARDS
We will be following the CDC guidelines regarding disinfecting procedures, social distancing and all other recommendations. We have personalized a health & safety standard protocol for our studio. Read HEALTH & SAFETY STANDARDS.
WHO TAKES CLASS ON WHAT NIGHTS/WEEKS
Since we are blocking classes together by grades as well as limiting 8 dancers per studio at a time, depending on enrollment, you may only get the chance to take that particular nightly block in the studio 1-2 times this month. If you sign up for 4 days of your blocks you may be able to attend studio classes 4-8 times this month. We've arranged for each grade to have their dance blocks Mon-Thurs. The days you are not in the studio, you will be automatically enrolled in that block of online zoom classes. This will allow us to accommodate the amount of dancers we have at Body Lab. This will happen in order of the following: dancers who already submitted their summer enrollment forms and then will go in order received.
BLOCKS OF CLASSES
If dancers want to attend any in studio classes, you must sign up for the first class in that block. However, you may leave and are not required to sign up for any class proceeding that first class. If you wish to take the classes in the middle or end you must be there at the beginning of the first class in that block . This is due to sanitary reasons. As you will notice we tried to focus on our higher attendance classes by putting them first in your block of classes to accommodate any dancers who wish to only take that one class. Many blocks had to move earlier in the day as they will need a little more disinfecting time.
AERIAL CLASSES
At this time we are not having any in person Beginner, Intermediate Trapeze, Lyra and no Beginner, Intermediate & Advanced Silks classes. This is due to our inability to safely spot while maintaining social distancing. Advanced (Invitation Only) Trapeze dancers we will contact you separately on our policies for your new weekly in studio and zoom class. All other Aerial conditioning classes will be held online zoom and open to all levels.
SUMMER INTENSIVES
With the revision of our June summer weekly schedule we updated our intensives for June. Our new June intensives will also follow the same guidelines with an 8 dancer maximum per intensive. Excitingly we will also offer these camps to any zoom students who are unable to attend. We have attached a new Summer Intensive enrollment form and schedule. We plan to move forward with our current July Intensives as scheduled. If you submitted your intensive enrollment form you are all set and your spot is saved.
ENROLL in Summer Intensives
CANCELLATIONS FOR JUNE SUMMER INTENSIVES:
June 20 Sam's Contemporary Master Class
June 26 Aerial Field Trip to Sky Candy (this was cancelled by Sky Candy and we plan to postpone as soon as we can)
Ages 3-6 Sessions date change (REGISTER HERE)
Beginner Intensive date change ((REGISTER HERE)
SUMMER MEMBERSHIP FOR IN STUDIO & ZOOM CLASSES
At this time we will only allow dancers who are on a Tech 1, 2, 3 or Pre-Professional (Invitation only) plan to attend in studio classes. If you are interested in our weekly Unlimited membership plan and would like to attend studio classes, we will work individually with you on your requested week and our class availability. Class card students may sign up for in studio classes 1 day in advance if there is space through the mind body app. However, you may still use your class card and sign up through the mind body app for all online zoom classes. If you are on a class card and sign up for in studio classes and do not show up, you will be charged for that class. Billing for June will go out on the first.
NEW LIABILITY CONSENT FORM
In addition to the waiver you have on file we have a new Consent form that is required for all dancers who would like to attend in studio classes. Please fill out no later than May 26 if you plan to attend any in studio classes. CONSENT FORM
BODY LAB JUNE SUMMER ENROLLMENT FORM: DUE MAY 26th for current members! (COMING THIS WEEKEND)
We apologize for any inconvenience to those of you who have already submitted your summer weekly class schedule. We will need everyone to submit the new June Enrollment form if you would like to attend in studio or zoom classes. You will have the option to select in studio and zoom classes or zoom classes only as well as what tech plan you'd like to sign up for for the month of June. We are still finalizing and will send that out this weekend.
WHAT HAS BEEN HAPPENING AT BODY LAB SINCE WE LAST MET IN PERSON
We've updated the restrooms, fresh paint, disinfected, organized, posted up signs, revised a million weekly schedules, loved seeing your dancers online zoom and so much more. But we are so ready to have dancers in person!
Please do not hesitate to contact us for any help with your schedule recommendations or helping you understand our new policies. We hope to see you in the studio and online zoom for the month of June.
Thank you,
Heather O'Hara & Amelia Famularo