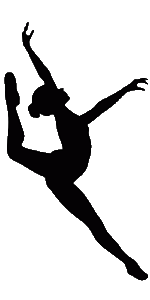 Serving Spicewood, Lakeway, Bee Caves, Dripping Springs and Marble Falls
2021
DRILL
Leslie Garcia
SUMMER-Hip Hop
​
With over 33 years of experience, Leslie has studied under many master instructors and choreographers in Jazz, Lyrical, Contemporary, Hip Hop/Funk, Ballet, Tap, Breakdancing, and Cardio-Fitness. Working with children as young as 2 ½ years old to senior adults, Leslie is widely known her unique cutting-edge dance style and award-winning choreography with amateur and professional dance/drill teams and cheer squads across the U.S. and dance competitions nationwide. She has made a huge name for herself as an instructor and choreographer in Texas for her incredible musicality and creativity in Hip Hop, Street Jazz, Jazz Funk, and Contemporary Jazz.
Leslie is the former and first ever UT Dance Team Coach and owns her own dance company called Cutting Edge Dance. She is also the Creator and Director of the Grand National Award Winning team 2 Hype Hip Hop Co.. Leslie also created the past teams, Contagious Dance Force and 210 Hype, as well as a choreographer and dancer for Planet Funk Entertainment, Atomic Productions, Urban Dance Movement, Austin Dance Works and 24 Hour Fitness. She was also master instructor for American Ballet Theatre Intensive Program for many years. .Leslie works independently with school districts and studios all over the U.S. teaching dance classes, camps, specialized choreography, and judging competitions and try-outs. On top of her dance talents, Leslie also creates specialized music for individual studios, camps, and performance groups for competitions, recitals, and industry shows and DJ's for a national known company, Graham Brothers Entertainment.
Her extreme passion for music and dance, comedic teaching style, and dance knowledge makes her one of the most sought out dance instructors and choreographers in the U.S.. Leslie was nicknamed the "First Lady of Hip Hop and Street Jazz" in Austin, TX where she resides. You can catch her teaching at a regular basis through out the Austin/San Antonio area. To get in contact with her for choreography, classes, or specialized music you can reach her at cuttingedgedance@hotmail.com.