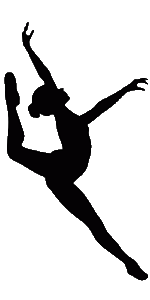 Serving Spicewood, Lakeway, Bee Caves, Dripping Springs and Marble Falls
2021
DRILL
KIM CABE FARNSWORTH
Youth program director & Finance administration assistant
​
We are excited to announce Body Lab will now be offering a tots, toddler and jump start combo dance program for ages 2-7 this Fall!!!

Directed by Body Lab's newest Staff Member Kim Cabe Farnsworth.
Kim will also be Body Lab's new Finance Administration Assistant.

Kim is one of Heather O'Hara's original dance instructors at her first studio in Lakeway back in 2002. Kim directed Heather's youth program, coordinated her dance convention, Blast dance Convention and became her Office Manager. Not only is Kim a respected youth instructor in Austin, but is also a passionate and dedicated young woman!

You will be excited to know Kim is a former Lake Travis Cavalette and her senior year held the Captain position! She also received a bachelors of Science degree in dance from Texas State!

Please welcome Kimberly Cabe Farnsworth to the Body Lab Family!