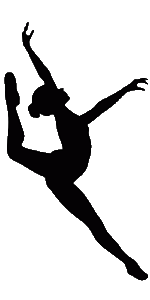 Serving Spicewood, Lakeway, Bee Caves, Dripping Springs and Marble Falls
2021
DRILL
is a "parent's night out" open facility event for children 5 & up.
6pm-10pm ($25 1st child, $15 each additional child)
UNLIMITED members $5 discount per child!
Activities: During Friday Night Fun Night, your child will enjoy an evening of food, fun and games! Your child will engage in either dance or jiu jitsu/MMA fun, organized games and a movie on our large blow up screen.We will supply pizza and drinks with pizza (bottle of water privided by each child). Friday Night Fun Night is a great way for your child to burn off some energy and have fun being active!

What to bring: Dress your child in appropriate dance or gym attire--either a leotard, leggings, shorts or tshirts. No Tennis shoes, dancers may bring jazz shoes. Please send a water bottle with child's name on it. We will provide a drink with pizza.
How to Sign up: Call 1-512-953-3 (LAB) or email heather@bodylabtx.com to reserve your spot Thursday before the event. Spots can not be guaranteed for those not registered. If your child is a member of Body Lab or LTJJC you do not need to fill out a waiver.