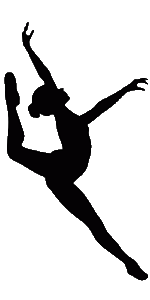 Serving Spicewood, Lakeway, Bee Caves, Dripping Springs and Marble Falls
2021
DRILL
Essentrics
Fitness
WINTER SPECIAL
ESSENTRICS is a dynamic, weight-free fitness program that strengthens the muscles in the elongated position; quickly creating a long, lean and rebalanced body. The unique fluid movement of ESSENTRICS slenderizes and tones the abs, waist, thighs, arms and back, while improving posture, flexibility, agility and strength.

This revolutionary fitness technique goes beyond changing the look of your body; It is smarter than that.
It strengthens the muscles eccentrically, a concept opposite to the conventional, concentric view of strengthening. With the systematic use of techniques like rotational movement, PNF and isometrics, ESSENTRICS pulls the joints apart & empowers every muscle in the body.

It is an easy to follow, lifelong workout that benefits people of all ages and fitness levels who seek not only strength and flexibility, but also injury prevention and recovery. ESSENTRICS rapidly and safely conditions the full-body so that it can be done daily, helping you feel energized, positive, healthy and strong.
Why Essentrics? A few years ago I quit teaching Pilates and another fitness class due to frozen shoulder. During my rehab, my other shoulder partially froze. It was during this time I discovered Essentrics. Through massage, physical therapy, my chiropractor and Essentrics I have full range of motion in both shoulders without surgery! Essentrics played a key element in my recovery! I want to share this gentle yet powerful form of exercise with others allowing them to discover the power of mobility and movement! It is fun, energizing and for anyone and everyone that wants to get moving or obtain a leaner, stronger body.
I have completed over 150 hours of training successfully. My level 3 training is underway and should be completed this summer. Once I complete level 4 I will have well over 400 hours of training.
Essentrics was created by former National Ballet of Canada ballerina Miranda Esmonde-White