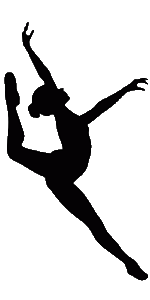 Serving Spicewood, Lakeway, Bee Caves, Dripping Springs and Marble Falls
2021
DRILL
Ballet/Pointe & Partnering
Beginner, Intermediate & Advanced
This class focuses on artistic movements, musical interpretation, strength, coordination, and precision in movement. Additional exercises are learned in centre: Piqué Tour, Dégagé en Tournant, Emboîté, Pas de Chat, Pas de Basque, Pas Couru, Pas de Cheval, etc. Delivery of multiple pirouettes and tours (turns) is required. Students will be asked to perform complicated variations.
Dancers looking to get fully prepared for your school's drill/pom team or sharpen your skills to make the desired select HS drill performance teams. You will definitely want to also sign up for our Summer intensive in June and July.
Adv Technique, High Kicks, Pom, Hip Hop, Flexibility, Tricks, Turns, Jumps and Progressions.
What to wear
Dance shorts or leggings, leotard or form fitting cami/tank top,
tan/black jazz shoes, hair in ponytail. Bring Water and snack.
Jazz Technique & Jazz portion of Int Ballet/Jazz
For the advanced dancers that have more extensive technical training and dance background. Builds on understanding more intricate choreography and fast-paced movement with a focus on developing style and strong technique.
You will be sure to enhance your training with an intense conditioning warmup Heather puts all her dancers through. She will guide you through learning and perfecting skills along with across the floor advanced technique and occasionally a fast past routine at the end.
Stretch and Flexibility (ALL LEVELS)
This class is great for stretching and lengthening tight muscles. Stretching is important for people of all ages. One of the greatest benefits of stretching is that you're able to increase your range of motion, which means your limbs and joints can move through a greater range, helping to ward off injury. Other benefits of stretching include reduced muscle tension, enhanced muscular coordination, increased blood circulation and higher energy levels. Heather uses various techniques like "PNF", partnering, band work and more. She will also utilize strength exercises to increase strength in hip flexors, hamstrings, ankles and more!
Hip Hop incorporates a variety of old and new urban dance styles. The dancing represents body movements that go with the beat and rhythm of hip hop music. Hip hop dancing is very dynamic and helps the dancers improve flexibility, develop body balance, and coordination. May learn a variety of styles in: Whaacking, Street, Jazz-Funk, House & More. Older hip hop class may do Heels.
This class is very fast paced and advanced which is why it is only 30 min. Heather designs her tap classes to help dancers further their technique, musicality and style. The class focuses on floor warm-ups, across-the-floor work, combinations and choreography. You will have some individual time as well as improvisation moments along with sequencing your own steps. We have an adv high level tap class and an Ages 9-12 clas. Ages 9-12 will be advanced but will break down steps in better detail.
This class is required for all dancers enrolled in Beg/Int/Adv Trapeze Elements classes. We use professional low swinging Trapeze for a complete workout, increasing cardio, core and full body strength. Heather has trained artists for Celebrity Cruises Cirque shows and has trained her agency members in trapeze, silks, dance lyra and most recently aerial cube for the past 6 years. From cardio, plyometrics-circuits, core and full body strengthening This class is for the beginner all the way up to the professional artist. She will have something for everyone. Come check out the new Cirque craze!!!
​
Instructor: Heather O'Hara & Amelia Famularo
Beginner, Intermediate & Advanced
Learn safety in static/swinging trapeze. We will also incorporate lyra and cube occasionally. Learn safety in performing trapeze and basic to advanced elements. Partnering elements are also introduced. Open Aerial is only for those who have trained at least for a year with Heather. You are allowed to improvise and create your own elements from the fundamentals Heather has taught. You are also able to choose the apparatus of your choice to work on.
​
Instructor: Heather O'Hara, Kennedy DeCoux & Amelia Famularo
Turns, Jumps & Progressions
Beginner, Intermediate & Advanced
This class is designed to work on strength, flexibility, and the 'tricks' of dance. This class will build off of prior knowledge and ability to develop precision and accuracy in technical skills. Students will also work on advanced skill combinations, multiple turn combinations and positions, chaine leaps in second, reverse illusions, leg hold turns in various combinations, among others. Improve your dance technique through this power packed class!
Yogilates is a combination of Yoga and pilates. You will cross train between slow static yoga poses into floor strength, conditioning for upper body, core, ankle, hip flexor for an overall long lean tone. Not only will this class make you sweat but you will increase health benefits, including stress reduction and better flexibility. It may also help manage chronic conditions such as heart disease and high blood pressure.
Learn fast paced choreography, no technique. Learn what it takes to film on set for commercials. Not only will you sharpen your skills for picking up choreography quickly, but you will also work on stamina and performance.
Dancer Conditioning & Boot Camp (ALL LEVELS)
This "Dancer" Boot Camp uses basic dance movements in a combination with strength, plyometrics, core, cardio, muscle endurance, flexibility and functional movement patterns to give dancers the unlimate conditioning. You do not need to be an INCREDIBLE dancer to get something out of this class. Basic dance elements are needed: Battements, jetes, leap in 2nd, releves, ron de jambes and more. Great for dancers who want to increase balance, power, strength and increase vertical jumps.
Instructor: Heather O'Hara
Learn acro style tricks for your solos/duets/trios or team performances. You will also increase strength for various acro tricks. NO acro exprerience is necessary but it does help, this is for all ages and levels.
Our Lab class will have a different instructor and style each week! This is a great way to take from other incredible instructors from other studios and around Austin. Styles: Hip Hop, contemporary, Pom, Jazz and more! You won't want to miss this class. Previous Lab Instructors: Brie Underwood, Ashley Stanton, Hannah Brightwell, Jonas Avie, Shepherd Allen, Leslie Garcia, Grace Marcum, Sara Arnold, Hannah Taub & More!
Join Texas Tech Graduate, Amelia Famularo for a power packed dance class. This is an energetic and empowering class that gives dancers of all levels an opportunity to express themselves through movement. Learn sassy moves in styles of Jazz Funk, Heels and Hip Hop! Ages 14+ ONLY!
Please reload