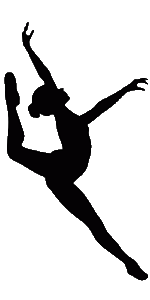 Serving Spicewood, Lakeway, Bee Caves, Dripping Springs and Marble Falls
2021
DRILL
Starts January 7-May 24
Aug-May
l

ast updated: 12/3/2018
3:45-5pm Dance Beg/Int Combo (Ages 7-10)
**Jazz/Strength Conditioning/Technique
5-6pm Drill Team (MS & HS)
5-5:45pm Yogilates (MATS)
6-7pm Int Technique: Turns, Progressions and Leaps
7-7:45pm Commercial Dance
7-7:45pm Cardio "LAB" Class (MATS)
**Get your sweat on in this high energy (through the ages) class increasing endurance and stamina. Using music from 80's, Rock, Disco and more!
7:45-8:30pm Stretch/Flexibility/Ankle Strengthening ALL LEVELS (MATS)
7:45-9:15pm High Int/Adv Ballet
***Pointe Shoes Welcome
​
9:15-10:15am Cardio Kickboxing
4:30-5:15pm Beg/Int Technique ALL STYLES (Ages 11+)
5:15-5:45pm Trapeze Conditioning ALL LEVELS
5:15-6:30pm Int/Adv Trapeze (Invitation ONLY)
5:45-6:30pm Yogilates (other half of dance floor)
5:45-6:30pm Dancer Strengthening (Lounge)
6:30-7:45pm Adv Jazz
7:45-8:45pm "LAB" Class
***Different styles each week with a Guest Instructor. STYLES: Hip Hop, Contemporary, Acro, Acro Statue-Partnering, Acro Jazz, Dancer Injury Prevention with Airrosti (Lakeway), Foam Rolling for Dancers with Airrosti (Lakeway), Musical Theatre, Lyrical and more!
**Jan 8-Hip Hop (Leslie Garcia), Jan 15 Acro Statue-Partnering (Heather O'Hara), Jan 22 Hip Hop (Leslie Garcia), Jan 29 Contemporary (Brianna Underwood), Feb 5 Hip Hop (Leslie Garcia), Feb 12 Acro Jazz (Amelia Famularo), Feb 19 Hip Hop (Leslie Garcia), Feb 26 Contemporary (Hannah Brightwell)--other dates TBD
8:45-9:45pm CLOSED Body Lab Velocity HH Co rehearsals (only happens every other week)
**Jan 8, 22, Feb 5, 19--other dates TBD
10-10:30am Twinkling Toddler Combo (Ages 2, 3, 4)
**Creative movement, with intro to ballet and tap
3:45-4:30pm Hip Hop (Ages 7-10)
4:30-5:15pm Hip Hop (Ages 11+)
4:30-5:15pm Beg Leaps & Jumps: Fundamentals ALL AGES (MATS)
5:15-6:45pm Int Ballet/Jazz
**1 hour Ballet, 30 min Jazz Combination
6:45-7:30 Stretch/Flexibility/Ankle Strengthening ALL LEVELS
6:45-7:15pm Trapeze Conditioning ALL LEVELS
6:45-8:15pm Beg/Int Trapeze Elements NO EXPERIENCE NECESSARY
7:15-8pm Yoga Flow & Stretch (MATS)
7:30-8:15pm NEW Beginner/Intermediate Technique: Turns, Progressions & Leaps (13 +)
8:15-9pm Adv Technique: Turns, Progressions & Leaps
9:15-10:15am Cardio Kickboxing
4-5pm Dance Beg/Int Combo (Ages 7-10)
**Ballet/Technique/Tap
4:45-5:15pm Int/Adv Tap (Other half of dance floor)
5-6pm Dance Beg/Int Combo (Ages 5-6)
**Ballet/Stretch/Technique
5:15-6pm Int Technique: Turns, Progressions & Leaps
6-6:30pm Stretch/Flexibility/Dancer Strengthening ALL LEVELS
6:30-7:15pm Power Pilates (Other half of dance floor)
6:30-7:45pm Beg/Int Silks
7:15-8:45pm Adv Silks
**Must be evaluated for Adv Silks by Lydia
7:45-9:15pm Drill Team Prep (Other half of dance floor)
7-8pm Cardio Kickboxing
12-12:50pm "TRI CORE" Trapeze Fitness ADULTS
​
Please reload